Kimorra®: a pioneering material with endless possibilities
Kimorra® takes the form of a thin, hardwearing, flexible, decorative sheet which can then be used in place of a laminate or veneer. This veneering solution is pioneering in the fact that the  Kimorra® veneer started life as a traditional woven textile. Through our process we are able to form the fabric into a durable, versatile sheet surface suitable for multiple uses.
The advantages of using a textile to create a veneer are clear when you see Kimorra®. It has a depth to it that printed or surface films don't have. We make use of bright colours to emphasis this rich style and we also use Kimorra® for applications where it is laminated with glass. We can create glass laminate table tops which magnify the rich colours of Kimorra®. These glass surfaces also take advantage of the fact that most Kimorra® designs have contrasting colours and patterns on the reverse side. This means we can do clever things in glass laminating that open up new areas of creativity. So unique glass table tops and chic glass table protectors can be made to size.
Gold is our favourite veneer colour. It exudes luxury and adding a gold veneer or a coloured veneer with hints of gold running through it be a practical way to make something special.
We have other options if gold doesn't suit your taste. Our claim to fame is that we created the worlds first denim veneer. Yes, denim furniture can and does exist! We have a carbon fibre veneer. We also have veneer that have been created from a wood look veneer showing the bark pattern.  We made this when furniture manufacturers told us that our veneers were more flexible than traditional wood veneers which tended to split when they were soaked to make them more supple and easier to apply.
Kimorra® is priced at a similar level to some of the high quality wood veneers. However it's not just the veneer that is flexible! We will try to be flexible as well. We will give you prices based on buying half or quarter sheets. Feel free to contact us for any specific size requests.
Kimorra® is very well suited to furniture recycling uses. It's relatively easy to cut to size and it's durability means that it going to last for years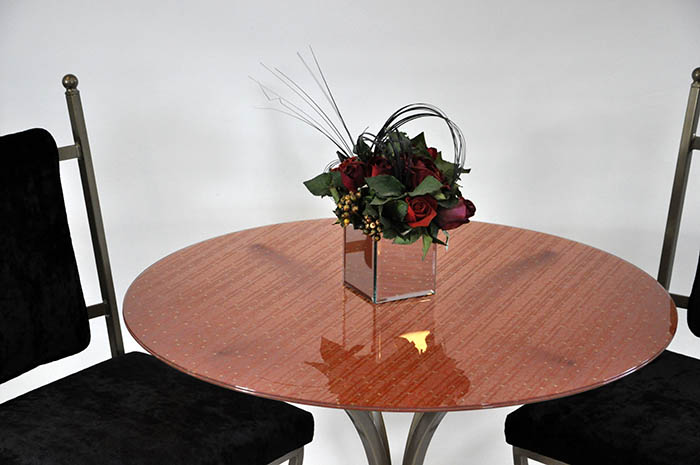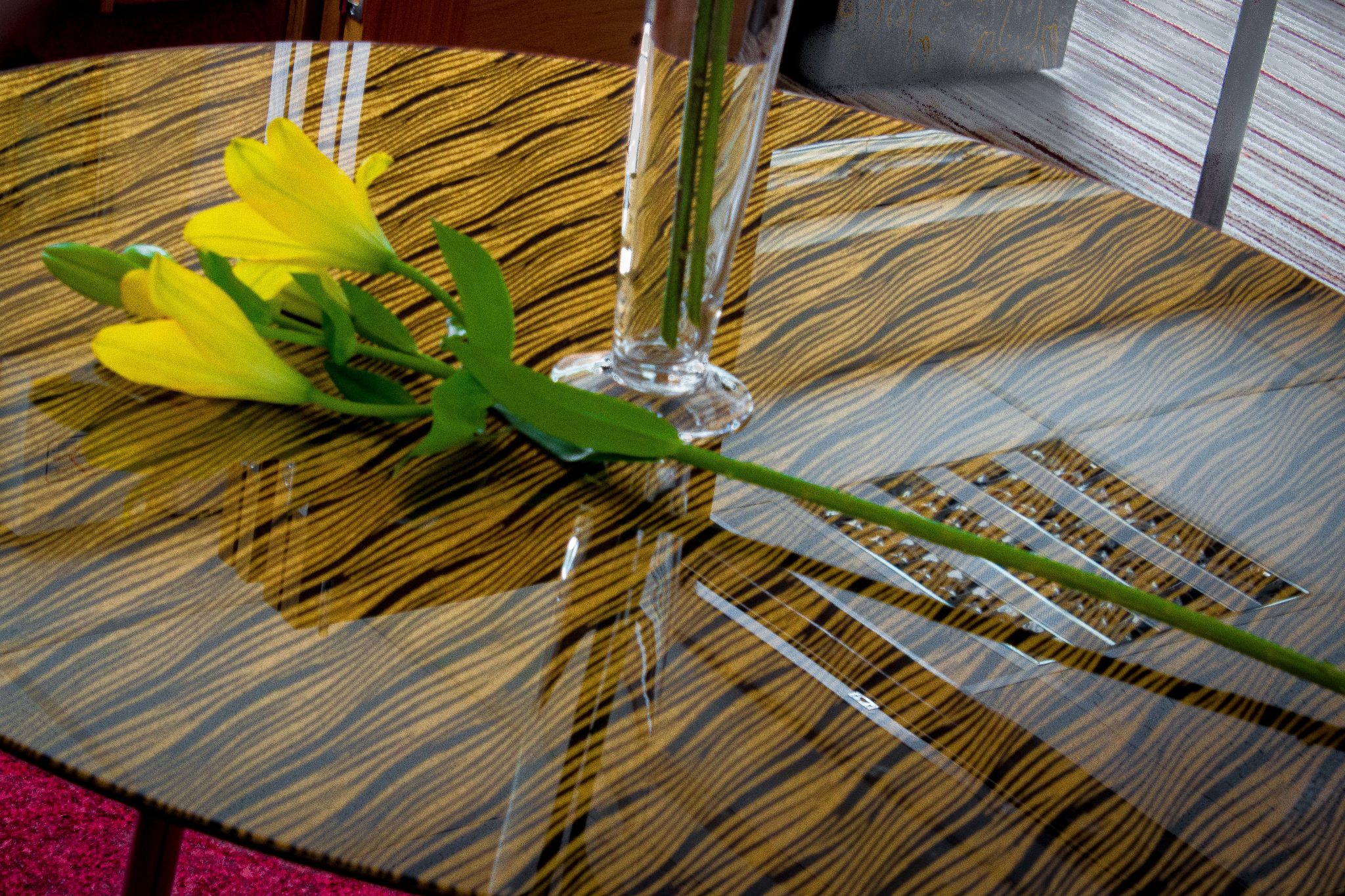 STRENGTH
Our material is a novel way to put colour, texture and depth onto surfaces. Easy to cut and process but extremely strong and abrasion resistant. LIGHTWEIGHT
At around 0.2mm thick in most styles Kimorra® doesnt weigh much at all DURABILITY
The resin systems used give toughness and durable to the Kimorra® veneer STYLE
Choose the veneer or the side of the veneer to suit the piece you want to make and the style you wish to achieve. Over varnishing can increase glossiness or matt down the brightness. It's your choice.
THE ULTIMATE IN DESIGNER VENEERS